One question we get asked at Uputronics is do you offer a mast head enclosure for your amps ? Well unfortunately not the current case design doesn't lend itself to being mast mounted. However you can utilise one of the mast mount cases sold by Uputronics to mount the Uputronics LNA's on the mast. Here I've mounted a pair of LNA's in one enclosure: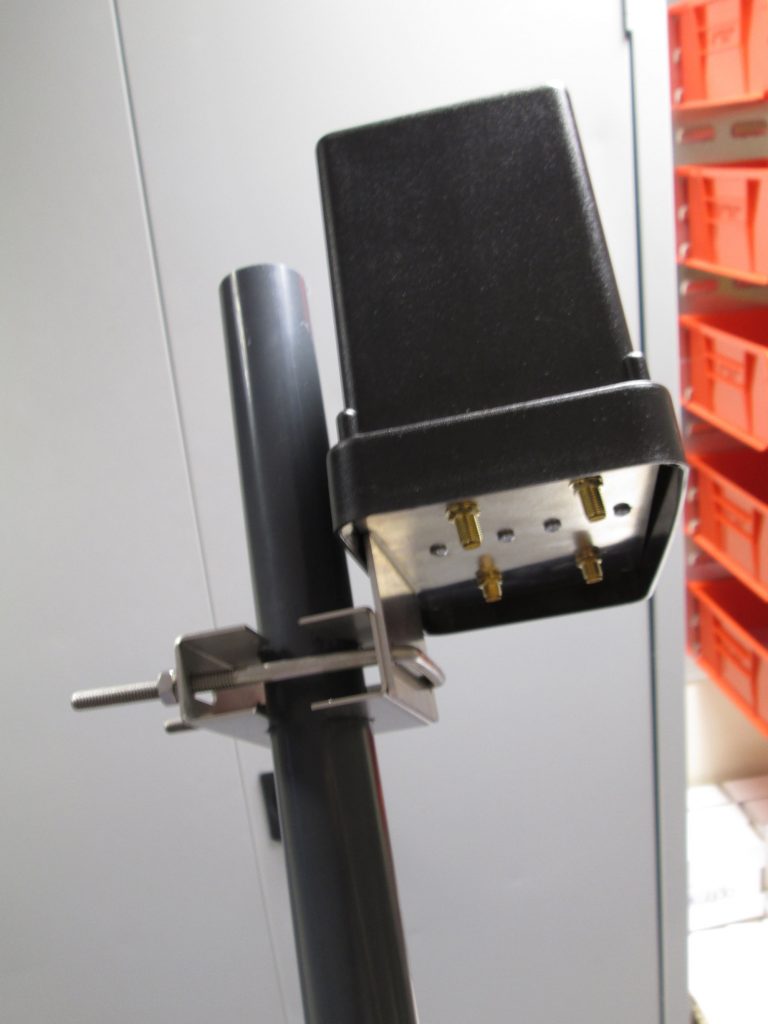 The cases are supplied with a blank plate so you can drill to your own requirements. I removed the ends from two Uputronics LNA's and used the end plates as templates (be careful the endplates are asymetric so make sure you copy the right side or the screws won't mount).
Drill the holes (SMA's ~ 6.5mm and the screws are ~ 3.5mm).
Mount the LNA's on the plates using the original screws. Use some 15 cms SMA 90′ to SMA panel to bring the output back out to the plate: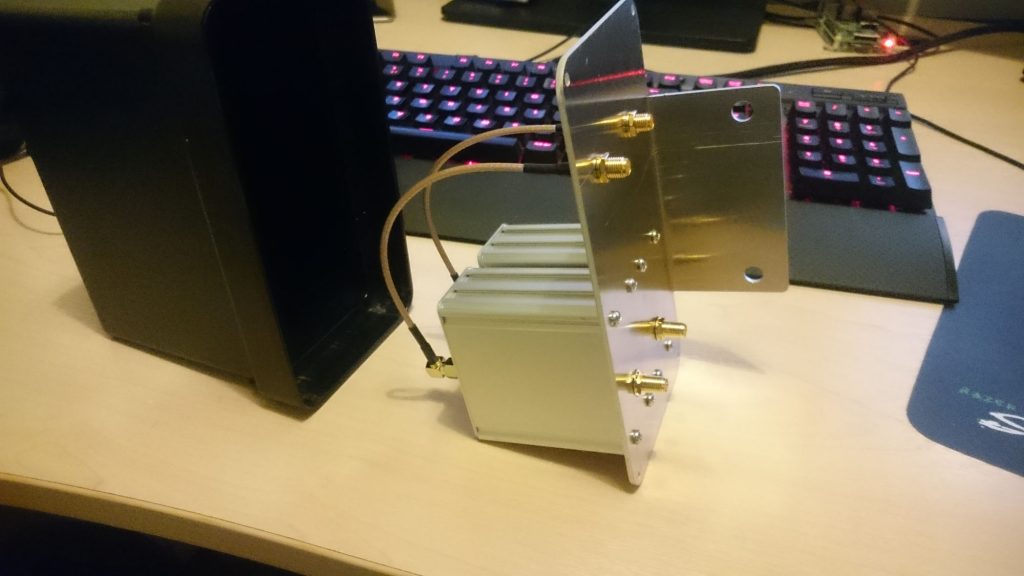 Stick it all back together and mount it on the mast. Obviously this setup assumes you are using bias tee.